Awarded the OZY Genius Award
"The Ultimate Guide to Craft Your Story" is 1 of 10 projects chosen out of thousands of applicants to receive funding and mentorship from industry experts.
A strategic step-by-step process to convey your personal values,
experiences, and potential to stand out in admissions!
I loved this course! I felt like my thoughts were scattered all over the place, with online advice scattered everywhere. But the Ultimate Guide to Craft Your Story turned my college application process into something more than just a stressful situation. Top-notch essay examples, structure analyses, and space to begin creating was found all in one guidebook! Eventually, the writing tips paid off as I was able to get into a school I didn't expect to get into (USC) which increased my self-confidence. I am proud of the learning experience I got from all this. May positivity and inspiration forever exist!"
- Karla (USC), California
"Dyllen!!! I just want to say you have been BY FAR the MOST helpful resource I've gotten throughout this college process. Like you, I didn't come from a family with money to pay for a college counselor, and I've spent months and months researching on my own. I was at the tail end of submitting my applications when I discovered your course and it has helped me really dig into my values to create essays that speak to me. I am 100% recommending your course to my younger sister who has a few years before she starts this process. So much love for you girl <3"
- Jessica Glennon
What Makes This Course Unique?


• Don't get bogged down by hundreds of pages of information from books and blogs- I've already done all the heavy lifting! This course condenses the most ESSENTIAL information from my 2 years of research into a COMPREHENSIVE GUIDE.


• With a strong emphasis on identifying personal values, crafting a narrative, and building a solid essay structure, students save time they would have spent scrapping an unnecessary number of poor drafts.


• Includes structured outlines for college essays that hit all the necessary components
while maintaining flexibility. And analyzed example essays from admits of top universities.


• This isn't just a college essay guide, it's a journey toward self-discovery.


• Created by Stanford student, Dyllen Nellis, who has the recent personal experience
of applying to college and has thoroughly researched the college application process!
"This course was a lifesaver during college apps. It was incredibly helpful in providing examples of successful essays from students who got into a lot of the schools I applied to. Every example was analyzed line by line which made it easier for me to view my own essay objectively while writing and editing (Dyllen is also a great editor)! This course is helpful no matter what step of the essay writing process you're on and helped relieve a lot of stress for me!"
- Ellie (UT Austin), Texas
What is Included?


• 14 Chapters of Step-by-Step Content
• 26 Successful College Example Essays & Color-Coded Structure Breakdown
• 8 Common App Essays
• 7 UC PIQs
• 6 Why Us Essays
• 5 Supplemental Essays
• A Digital Workbook with 15 Worksheets that you can fill out on Google Slides!
• Self-Reflection & Values Exercises
• Brainstorming Exercises
• Idea Mapping to Find Your Best Topic
• Essay Structures for Every Type of College Essay
• The Differences Between the Common App Essay & the UC PIQs
• Full Guide to Writing the "Why Us" Supplemental College Essay
• How to Strategically Take Notes While Researching Colleges
• And Transform Your Notes Into the Outline of Your Essay
• This is one of the trickiest essays to get right! Stop falling into cliches and learn how to STAND OUT.
• How to Write the Opening Anecdote & Closing Sentences
• Storytelling Strategies That Apply to All College Essays
• The Writing & Revision Process
• Common Mistakes & How to Fix Them
• Techniques to Improve Your Writing
• The Ultimate List of Overused Phrases to Avoid
• Videos to Supplement the Writing Process
"Honestly, I absolutely LOVED IT!!! This course was extremely helpful in helping me organize my college list and most definitely helped me figure out which values and qualities I wanted to highlight in my essays.
It was also really colorful and aesthetically pleasing."
- Khushi (UCLA), Montego Bay, Jamaica
Designed For Gen Z, By Gen Z
We're all about aesthetics → Bright colors, diagrams, & simplistic design.
We have shorter attention spans → Concise bullet points of text & vernacular language.
We thrive off positive vibes → Words of encouragement, fun GIFs, & a splash of humor.
We learn by doing → Interactive learning, brainstorming and idea mapping exercises.
"I absolutely loved your course! I was so worried about the application process because I had no idea how to write a college essay, and then enrolled in your course and it helped so much and made organizing and brainstorming essays so easy. I loved your words of encouragement and humor throughout the course and it felt really personal.
I am so grateful for your program and all your advice that helped me get into all 6 schools that I applied to!"
- Jolie (Texas A&M), Texas​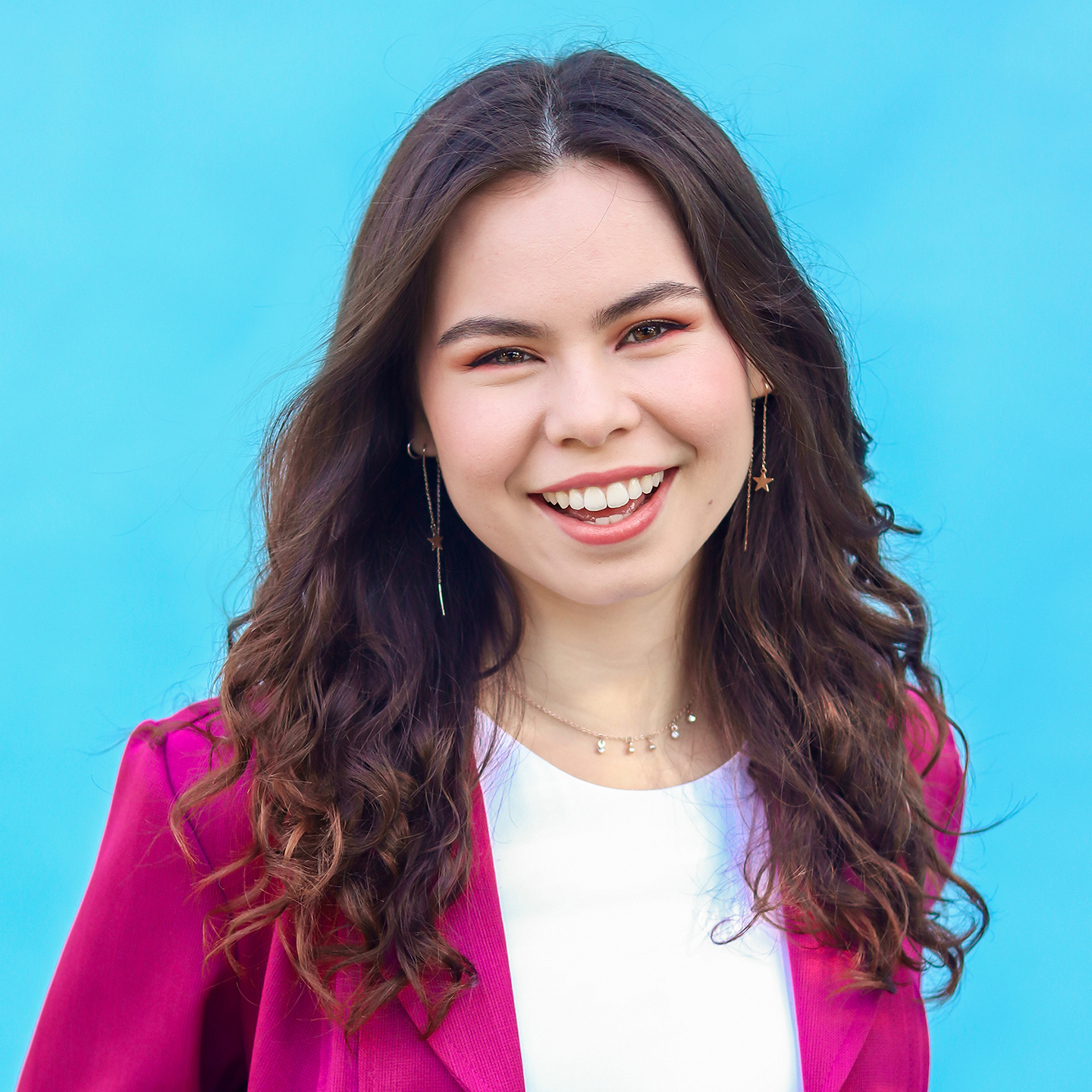 The Ultimate Guide to Craft Your Story!
By Dyllen Nellis
My Story


Hi, I'm Dyllen. I am a current Stanford student interested in the intersection between design, technology, and storytelling. When I applied to college, I sought out numerous articles, books, and videos to gain valuable insight into the college application process. What I learned was indispensable. I was accepted into 8/8 schools I applied to including Stanford, USC, UCLA, NYU, and more. Two years later, I continue to thoroughly research college essay strategies, work with students, and create educational content on YouTube to increase accessibility around college applications.
Why I Created This Guide


After gaining an understanding of the many techniques used to craft a successful college essay, I decided to formulate a comprehensive guide that combines all of my research into one systematic process. I have developed a strategic, simplified, and structured method that will lead you through each step of writing a college essay from ideation to completion. My system places emphasis on the necessary pre-production work that will save time in the long run by ensuring that your essay is well-organized and reflects your personal essence. Through this online course and interactive workbook, I intend to relieve the stress that often comes with college essays and incite confidence and determination toward this effective, hands-on approach.


"This was an extremely fun process and definitely was a fantastic form of self-reflection and self-exploration!
The course is fantastic."
- Olivia, Virginia​
Here's What Will Happen Once You Click "Enroll Now"
1. You'll enter your log in and payment information. 
2. Look for a confirmation email with a link to the course platform where you can immediately begin learning.
3. Look for an email invitation to access your digital workbook on Google Slides!​
You will need a Google account to access the digital workbook. 
Access to the course will last for 2 years.
Due to the digital nature of this course and workbook, all sales are final. There are no refunds available.​
"This course was a huge lifesaver that made me excited to work on my application! It has allowed me to have fun and be creative during a time that tends to be filled with stress over college applications. Every lecture you have written out was super helpful and constructive. It was worth the money. Thank you :)"
- Raisa (UC Berkeley), California​